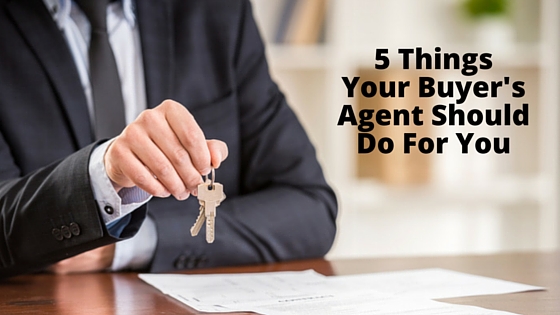 Buyers Broker Real Estate represents the buyer, and only the buyer, in every single real estate transaction. Our company never represents sellers and never takes listings. Because of that, our company have a fiduciary relationship with you, the buyer-clients, which includes the following duties:
• Loyalty
• Obedience
• Confidentiality
• Accounting
• Reasonable skill and care
• Disclosure
This level of protection and dedication is not available under other types of real estate agency. By the virtue of our fiduciary relationship with you the buyer, Buyers Broker Real Estate will disclose information to you the buyer that materially affects you the buyer's best interests, even if that information is detrimental to the seller! The listing agent cannot make such disclosures and must remain loyal to the seller.
This is a critical distinction that separates Buyers Broker Real Estate from the traditional "dual agency" practice that is common among real estate companies. Here are further examples:
#1 Buyers Broker Real Estate can provide guidance about how much to offer and share insights that would provide an advantage to you the buyer.
#2 Buyers Broker Real Estate negotiates exclusively on you the buyer's behalf, seeking the best price and terms for you the buyer.
#3 Buyers Broker Real Estate works to protect you our client with contractual contingencies, designed with you the buyer's best interests in mind.
#4 Buyers Broker Real Estate Agents are Florida licensed real estate professionals who work under the Florida Real Estate Broker License of Vinnie De Rosa an Exclusive Buyer Broker since 1983. As a founding life member Nation Association of Exclusive Buyer Agents we are Exclusive Buyer Agents 100% of the time who must adhere to the strict standards outlined by NAEBA. This includes a willingness to work only with buyers with a commitment to NAEBA standards of professional conduct, ethics and principals.
#5 Buyers Broker Real Estate represents a higher level of industry education with the fact that our company is the only one affiliated with Florida Real Estate University a Florida Licensed Real Estate School and as a NAEBA member who are Exclusive Buyer Brokers adhere to the same strict professional and ethical standards that apply to Exclusive Buyer Agents. Exclusive Buyer Brokers agree to never represent sellers or accept listings. Like Exclusive Buyer Agents, an Exclusive Buyer Broker only represents buyers. Exclusive Buyer Brokers may operate an Exclusive Buyer Agency and manage Exclusive Buyer Agents or Exclusive Buyer Broker Associates. Don't be misled by fake Buyer Agents or real estate teams, they can't be your Fiducary.